Moderator: Jimbo
Highly Commended Member

Location: Lancashire
Post
I have my own version of the PCE-CD GameBase (130GB).
Not the original version by BatteryShark (32GB) which i was unable to download at the time.
It contains all releases of each game / demo disc, based on the first dumped set available.
510 ISO's.
since then... most of the CD's have been redumped, so you will need to find, download and re-link all the new game files.
One possible way to get the full original gamebase, is by me posting it to you on a USB stick.
You will need to pay for the USB and postage.
i will have a look for the files, and upload the main GB setup.
then you can decide if you really want it or not.
New Member
Location: tyne and wear england
Post
Could you possibly make a .Dat file of the games/CD folder using
https://mamedev.emulab.it/clrmamepro/
and post it with the GameBase (excluding Games/Cds)
as i have around several gigs of PC Engine CD games on one of my hard drives
Regards
Highly Commended Member

Location: Lancashire
Post
Decided to update the CD covers, so it will take a while before uploading.
I use Romcenter Dats, but you can convert them.
Attachments

romcenter dat file
(29.04 KiB) Downloaded 80 times
New Member
Location: tyne and wear england
Post
Excellent thanks
i also use Romcenter just never used it to make Dats
Highly Commended Member

Location: Lancashire
Post
While play testing the GB ready for release.
I found quite a few games have hidden / extra sub games included.
Not so many people (outside of Japan) would bother or even be able to play the main game to find all the bonus hidden stuff included.
Quiz Marugoto the World 2 - Time Machine ni Onegai (bonus Shoot em Up)
*answer 10 questions correctly in first level mode.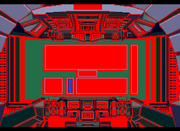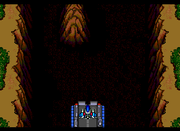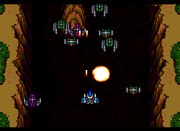 Cool Member

Post
One thing I found via help from my daughter is to use a new phone or tablet that has a screen translator on MS and Google do an app and it helps (to a degree, NOT perfect) to translate some of the more obscure menu's..
Obviously Japanese is a really hard language (Serena is learning it) and translators are so so but its a help...
Run the app, set the translate to language or use auto (depending on the app) and follow the onscreen options..
Paul....Old and Japanese illiterate
-------
Loved ones are never gone as long as you remember them....
Return to "Other GameBase Projects"
Who is online
Users browsing this forum: No registered users and 9 guests